Detail Produk
Groove A 52HPn (Access Point 2GHz/5Ghz)
The Groove is our smallest outdoor series model - a fully featured RouterBOARD powered by RouterOS. Weatherproof, durable and ready to use. It has one 10/100 Ethernet port with PoE support and a built-in 500mW 802.11a/b/g/n wireless radio. With the Nv2 TDMA technology, 125Mbit aggregate throughput is possible, limited only by the ethernet port!
Jika Anda akan menghubungkan Groove dengan antenna menggunakan kabel jumper N-Male to N-Male, mungkin Anda juga membutuhkan Connector N-Female to N-Female.
Pemasangan Groove yang kurang tepat :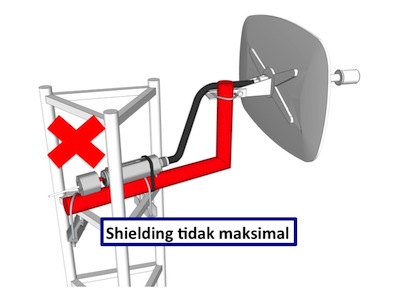 Pemasangan Groove yang direkomendasikan :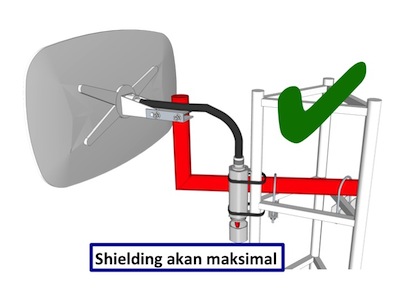 Spesifikasi GrooveA52HPn
Product Code
GrooveA52HPn
Architecture
MIPS-BE
CPU
AR9342 600MHz
Current Monitor
No
Main Storage/NAND
16MB
RAM
64MB
SFP Ports
0
LAN Ports
1
Gigabit
No
Switch Chip
No
MiniPCI
0
Integrated Wireless
Yes
Wireless Standarts
802.11 a/b/g/n
Wireless Tx Power
27dBm
Integrated Antenna
No
MiniPCIe
0
SIM Card Slots
No
USB
No
Memory Cards
No
Power Jack
No
802.3af Support
No
POE Input
9-30V
POE Output
No
Serial Port
No
Voltage Monitor
Yes
Temperature Sensor
Yes
Dimentions
177x44x44mm
Operating System
RouterOS
Temperature Range
-30C .. +70C
RouterOS License
Level4
Seluruh harga yang tercantum di atas belum termasuk PPN 11% dan biaya pengiriman.
Jika Anda membutuhkan faktur pajak untuk transaksi ini, pastikanlah bahwa Anda telah menginformasikan Nama Perusahaan dan NPWP dengan benar kepada kami sebelum melakukan order.